Instant Issue Debit Cards
If you're in need of a new or quick replacement debit card, Citizens Community Bank has two branches which offer debit cards same-day. CCB knows how important convenience is so we make the process fast and easy.

Here are some ways you will benefit from our instant issue debit card service:

    • Opening a new account at a participating branch? Receive new card same-day.
    • Lost or stolen debit card? Visit an instant issue branch to get a replacement instantly.
    • Malfunction of ATM that keeps your card? Find a branch to replace your card same-day.
    • Fraudulent activity detected? Go to an instant issue capable office and get a new debit card immediately.


New cardholders will receive automatic fraud alerts via text message if fraud is detected to help safeguard customers' accounts and provide peace of mind.

Click here to locate an instant issue debit card branch near you. (debit card replacement fees apply).
Choose from one of our full color instant issue debit card designs below.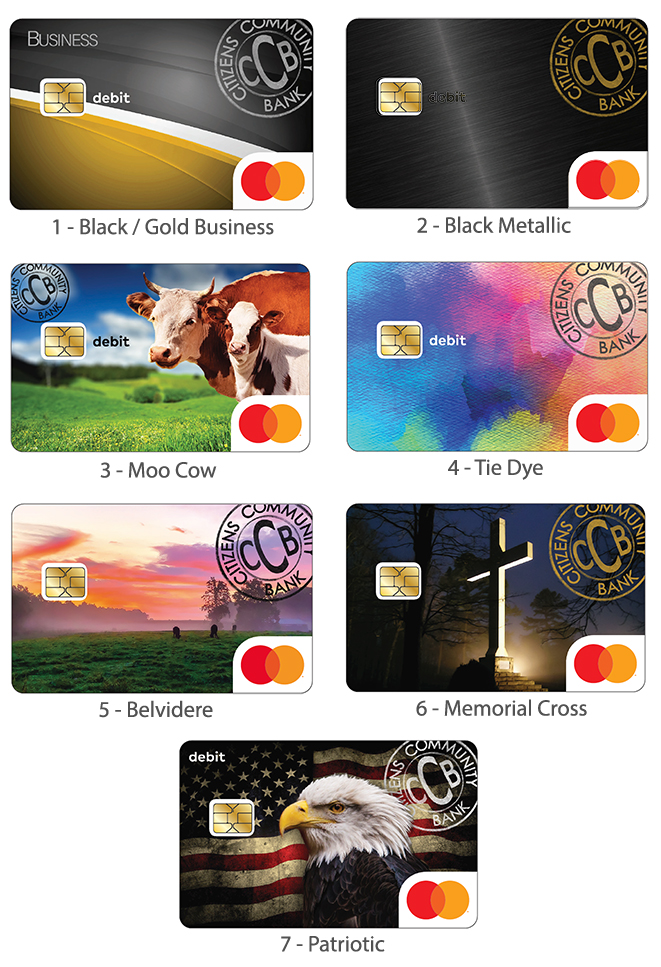 Lost or Stolen Card?
To report a lost or stolen debit card call Citizens Community Bank at 931-967-3342 or after hours call toll free 888-263-3370.
Use of our debit cards are subject to the terms of the agreement, as amended, under which it was issued. The card is the property of the issuer and must be returned upon request and may be revoked without notice.